Ultimate Small Business Solution
Unleash the Power  with Payrillium,
Your Trusted CRM, ERP, and POS Partner.
Payrillium provides your business with a complete CRM, ERP and POS platform all in real-time at the edge of the network, closer to where it is generated. Eliminating the need for sending vast amounts of data to distant cloud servers, reducing latency and improving overall performance. With Payrillium your business continues to operate with or without the internet.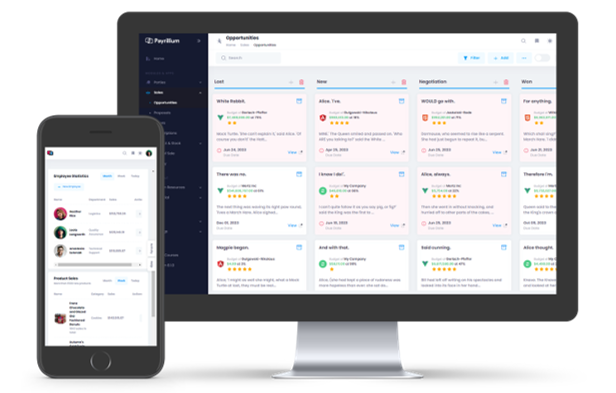 Customer Relationship Management
Streamline and centralize customer data for better organization and accessibility.
Improve customer satisfaction and loyalty by understanding their needs and preferences.
Track and nurture leads throughout the sales process to convert them into customers.
Enterprise Resource Planning
Visualize and manage the sales pipeline using a kanban board.
Optimize sales team performance by providing real-time data and analytics for informed decision-making.
Reduce manual errors and time-consuming administrative tasks by automating order processing and invoicing.
Three different innovative POS sessions
POS register: An integrated POS platform includes a point-of-sale register.
Pay and order station: This feature allows customers to both pay for their orders and place new orders at the same station, increasing efficiency.

Order station: The platform provides an order station where customers can place their own orders.
Avertisement and Menu Board
Increased sales and revenue with digital menus and digital advertisements enable businesses to showcase their offerings in a visually appealing manner.

Improve your communications, allows for easy updates and modifications, ensuring accurate and up-to-date information about menu items, prices, specials, and promotions. 

Real-time updates : Digital menus and advertisements can be updated in real-time, enabling businesses to schedule promotions throughout the day or week. 
Unified Payment Processing: With integrated omnichannel payments, businesses can consolidate their payment processing into a single platform.

Multiple Payment Options: Integrated omnichannel payment solutions offer a wide range of payment options, including credit cards, debit cards, digital wallets, mobile payments, and alternative payment methods.
Customer Insights: Integrated payment systems capture transactional data, providing valuable insights into customer behavior, preferences, and purchasing patterns.
Cost savings: Accessing a free AI platform eliminates the need for expensive software licenses.
Increased efficiency: AI platforms automate repetitive tasks and streamline processes, freeing up valuable time and resources for to focus on core activities and strategic initiatives.

Competitive advantage: Accessing Payrillium AI platform enables small businesses to compete with larger enterprises by harnessing advanced technologies that were traditionally out of their reach.
The cloud is just someone else's computer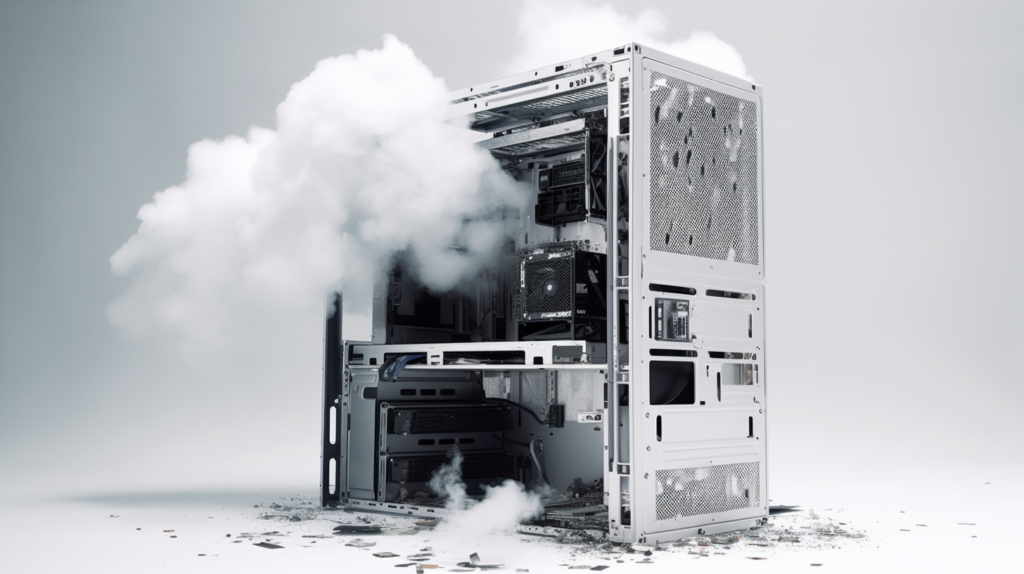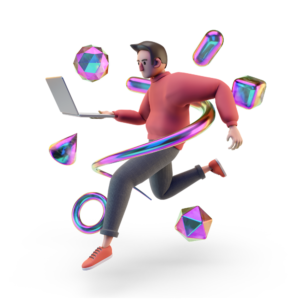 We offer a complete range of hardware products, including Point of Sale (POS) systems, self-service kiosks, and more. Including our powerful EDGE Server which will run your whole operation. It's that powerful.
Our hardware products seamlessly integrate with Payrillium, ensuring a smooth transition and minimal disruption to your workflow.
We prioritize reliability and durability in our hardware offerings, providing you with high-quality products that are built to last and deliver consistent performance.
Our kiosks and POS systems are equipped with innovative features that enable interactive customer engagement, leading to increased sales and customer satisfaction.
We provide dedicated support to assist you with installation, troubleshooting, and ongoing maintenance, ensuring that you have the assistance you need every step of the way.
By joining our support program, Payrillium will perform real-time monitoring of your equipment, networks, and systems, enabling our team to identify and address issues before they become major problems.
Our advanced compliance tools continuously monitor your systems, networks, and processes, keeping a watchful eye on any potential compliance breaches. Real-time alerts and notifications ensure that you are promptly informed of any deviations from compliance standards.
At Payrillium, we understand the importance of maximizing your revenue and minimizing costs. That's why we are dedicated to helping our customers obtain the best rates for their payment processing. With our expertise and industry connections, we work with you to get the most competitive rates tailored to your specific business needs.
We are committed to continuously enhancing our software by adding new features and functionalities to meet the evolving needs of our users. We actively listen to user feedback and suggestions to drive improvement in our software, ensuring that it aligns with the requirements and preferences of our valued customers.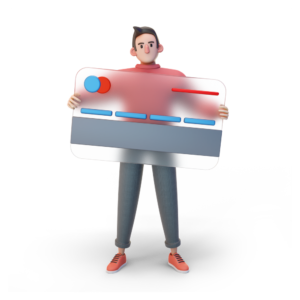 Reach Out and Connect with Us Today!